Editorial Services
You name it, I can edit it!
My editing services include: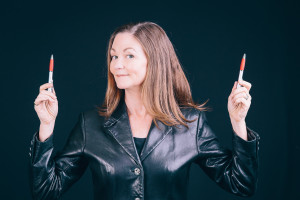 Nonfiction books and eBooks
Magazine and Ezine articles
Business plans, proposals & RFPs
Promotional and fundraising materials
Key internal business documents
Corporate communications
Annual reports
Publicity & public relations materials
Job search documents & networking materials
Educational materials
Press releases
Web site content
Blog posts
And More
I focus on ensuring clarity, crispness and flow, and that the final product meets your communications goals. My skills are particularly adept at streamlining, and taking technical or detailed narrative and making it accessible for the lay reader.
In addition to savvy editing skills, I have what successful editors need to have to successfully work with their clients:
Excellent interpersonal and communications skills. Our editor – client relationship is a type of partnership, and it means a lot of communication between the two of us – communication that needs to work and be productive.
No matter what your editorial need, finding the right editorial "partner" is so important to achieving your communication objective. I am confident I am that partner!
What Clients Have Said
"Laura was fantastic. She took the time to understand my needs, provided excellent feedback, as well as guidance for success. She delivered top quality work. I would recommend Laura and her team in a heart beat."
~ Carey MacConnell, Corporate Leadership Consultant
"..a damn good editor."
~ Dave Foreman, Author, renowned conservationist, The Rewilding Institute
"Her editing and layout work are first class. Laura really is a "one stop shop" when it comes to indie publishing. I highly recommend her and will have absolutely no hesitation in using her again for future projects."
~ Danny Swanson, Career Consultant
"Laura went well beyond what was ever expected. She has given me new insights into my work, gave me the much needed feedback…Thanks Laura, you are an angel."
~ Mike Van, Personal Development Coach, Author & Speaker
"When you are strategizing messaging, developing promotional materials, preparing key documents, or when your success depends on communicating with the public, members, or a large staff, Laura will be of indispensable help."
~ Michael Marx, Campaign Strategy Consultant, CorpEthics
Contact me to discuss your editorial needs and project pricing.