I recently had the opportunity to talk about The Baby Matrix with Catherine Savini and Beverly Army Williams of MotherShould?, a site for those who are or have been on the fence about motherhood. Check out the  interview:
Talking The Baby Matrix with MotherShould?
MotherShould? (MS): We appreciate your focus on teaching people to actually reflect on whether or not to have children rather than just do it because it's what people do! In the The Baby Matrix you talk about getting people to actually assess whether or not they will make good parents and you discuss Ellen Peck and William Granzi's The Parent Test which examines an individual's aptitude for parenting. Did you take The Parent Test? What did it reveal to you?
Laura: While doing research for The Baby Matrix, I was delighted to discover Peck and Granzi's book. I had not seen a book like this before. It was developed by a collection of experts, from Planned Parenthood leaders, doctors, ob/gyns, marriage and family counselors, sex educators, child psychiatrists and professors. Six detailed questionnaires go into "components of capability" for couples to ask themselves:
1) Expectations: What expectations do we have about parenthood? How realistic are they?

2) Resources: How do our resources measure up to the generally accepted requirements for the job of parenthood?

3) Skills: Do we have the needed skills for the job of parenthood? If not, how can they be developed?

4) Motivations: How strongly and for what reasons do we want to enter the process of parenting?

5) Traits: How well do we match the personal characteristics of happy, successful parents?

6) Interests: How sincere are our interests in all the elements of parenthood?
I completed all of the questionnaires, mostly to get a full sense of the assessment from a research standpoint. On a personal note, it confirmed what I have known since I was a teen – that I was not interested in having parenthood be the central focus of my adult life. Although this book was published some time ago (late 70s), I clearly saw how it remains very relevant today as a resource for making best decisions regarding parenthood. I have referred this book to many people in the midst of the parenthood decision and those feeling ambivalent, and it has helped them greatly.
What's Still Taboo
MS: Now that there are websites such as Scary Mommy that expose the messiness of childbirth, parenting, etc. do you think that it's still "taboo" to talk about the negatives, such as the agonies that can be present at childbirth, the tragedy of death of the mother and/or the baby in childbirth or the drudgery and challenges of raising children" or have things changed when it comes to how we discuss parenthood?
Laura: What you quote from The Baby Matrix refers to early feminist Leta Hollingsworth's 1916 paper about myths, or "social devices" that were needed to emphasize the positives of parenthood and encourage pregnancy. Talking about the negatives is less taboo now than in her time. Today we hear more about how many parents may not like a lot about the day-day-day process of parenting, but that the overall experience of parenthood is worth it.
There is one area that still seems less acceptable to talk about – regret. We may see more talk about this than in times past, but motherhood regret remains generally frowned upon. Why? Because pronatalist beliefs tell us that we are supposed to want to have children and experience it as the most fulfilling thing in our lives. When it turns out that this is not true, it is going against strong societal norms.
Israeli sociologist Orna Donath has done some interesting research in this area, and has a new book out based on it titled, Regretting Motherhood. An interesting thing happened when she began speaking to the media about it. In an interview I did with her she talks about how the debate about regretting motherhood shifts quickly to a debate about maternal ambivalence.
Donath has had to stress how they are not the same. In her words, "There are mothers who experience ambivalent feelings but do not regret becoming mothers, and there are mothers who regret becoming mothers and are not ambivalent about motherhood. In other words, regret does not deal with the question, 'How can I become at ease with motherhood?' but with the experience that 'Becoming a mother was a mistake.'" Talking about ambivalence is easier – and more acceptable than candid admissions and experiences of regret.
Equitable Leave Policies
MS: I see your book as feminist–you are working to normalize a woman's decision not to have children. There's also a powerful contingent of feminists, including Hillary Clinton, fighting for better paid maternity leave and affordable childcare.  In The Baby Matrix you note that one of the ways that our society is pronatalist is that fact that there are maternity and paternity leave policies. "While parents can take this time to care for their new baby, those with no children (yet or by choice) don't get that time. All of these types of benefits favor and reward those who choose to reproduce, not those who do not." What would this more equitable system like? How do you think both versions of feminism can co-exist?
Laura: To me, at its core, feminism is about equality and equal treatment. Maternity and paternity leave policies are inequitable because they favor one group of employees who have made a particular choice in their personal lives. This does not mean I am against leave policies where employees can take time off when a new baby arrives. I am all for it! Allowing new parents this time is a very important thing. But putting parenthood at the center of leave policies means not treating all employees equally.
This is why I am a proponent of PTO – or paid time off policies, where employees can use this time for a variety of purposes, one of which can be parental leave. The good news is we are seeing more PTO policies these days, and I hope that this continues to increase. Equitable leave policies don't favor those who choose to make parenthood part of their personal lives, and don't encourage any life choice or lifestyle in one's personal life. Part of creating a work environment that treats employees equally also means creating a culture and policies in which there is no 'punishment' stemming from one's reproductive choices, and this can relate to employees with children and without them.
Solving the Problem of Severely Unfit Parents
MS: You had me nodding my head when you were talking about creating a curriculum that educates people to critically reflect on the decision to or not to have children, but when you started talking about revoking the rights of severely "unfit" individuals to have kids by requiring that they temporarily use long term birth control like an IUD (intrauterine device) for women or RISUG (totally "reversible inhibition of sperm under guidance"–two injections in the scrotum) for men, you started to lose me. This proposal makes me think of eugenics–the intentional cleansing of what are considered bad genes. Do you worry about the misuse of power in a system where people can have their right to reproduce revoked?
Laura: In The Baby Matrix I talk about the heavy prices society pays for subscribing to the idea that it's everyone's right to have children, regardless of whether people are emotionally, financially, or psychologically ready to have them. Too many children, the parents themselves, and society are harmed as a result of this unquestioned right.
Our society severely lacks ways to prevent severely unfit parents from harming children and society. In the spirit of igniting a discussion about ways to address these harms, in the book I broach this idea – What if those who show severe levels of unfitness as parents, such as recurring child alimony non-payment; physical, emotional, or sexual abuse; parental substance abuse; neglect; abandonment or homicide, could be required to temporarily lose their right to reproduce. Severely unfit mothers and fathers would not lose this right forever – but just until they are deemed out of the severely unfit classification.
The logic here is even in a democratic society like ours, rights are taken away when people harm others. We do this in our legal and prison system. The same could happen for severely unfit parents. I don't see this idea as moving toward as eugenics, which is more about improving the genetic quality of the human population. And like all policies, it would need to be clear in its intent, which is not sterilization, but one that temporarily takes away a reproductive right as a punitive measure to deal with parents who have harmed or are harming their children.
In the book, which is written as more a manifesto, I present this idea as a way to spur further discourse on it as well as other ideas to solve this problem. One thing I do know is it's a big problem that will need bold ideas to try and solve. I also contend that it will mean shifting from a pronatalist mindset that says anyone has the right to have children to one that treats parenthood more as a 'privileged' right.
Preparing for Elder Years
MS: We appreciate how you unpack the argument that people should have kids so that said kids will take care of their parents when old age hits. You argue that people should plan for old age, not just financially, but also by creating networks. Can you talk about how you've prepared for "elderhood"?
Laura: Sure!
My husband and I have long-term financial targets and are implementing our plan to get there for when we are old.

We have and continue to build a support network of dear friends who are like family, godchildren, and other younger people we are close to in our lives.

We have a home in a central location that will be close to health care services, community services and community-based networks. If we decide to change homes upon our elderhood years, this is will be a key component in the selection of our home's location.
Also in play – dear girlfriends and I have started to seriously discuss how we want to live if/when we end up as widows. We seriously talk about living arrangements, from sharing a home to thinking bigger – developing a great business idea for the kind of elder developments and communities we'd love to see – even possibly create!
Having One or None…or Adopt
MS: You make a few arguments in The Baby Matrix that probably aggravate some people. For example, one argument against bringing more people into the world is that it is bad for our planet–it strains our already strained resources, so if people are going to choose to have kids, you argue, they should adopt or just have one. How have people you know who have more than one child reacted to this argument? Has it impacted any of your relationships with family or friends?
Laura: I put forth a 'one or none' biological child advice based on what many population experts encourage. If a person wants to raise more children, experts also advise taking childre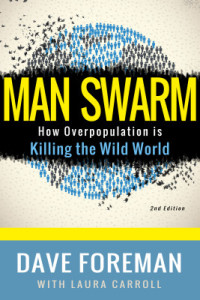 n in need of loving homes. This not only means looking at the problems we have with our current adoption system, but how we as a society think about adoption. Society purports "bio is best" and that adoption is the "last resort" after all else fails. We're at a point where we need to loosen our value on biological over adoptive children to do the right thing for the planet and those already on it.
When I think of those closest to me, either they have no children, one biological child, or two biological plus adopted children. For those who have more than one biological child, at the time they had them what was being touted more was 'replacement' – meaning a couple who each replaced themselves should have no more than two biological children. I would say they acted on what they knew at the time.
This was true for me as well; from reading the experts, for awhile I too thought two biological children per couple or less was best. Researching The Baby Matrix and subsequently serving as editor on the book on overpopulation, Man Swarm: How Overpopulation is Killing the Wild World really opened my eyes to how having one or no biological children is so important to population reduction and stabilization, which today's world desperately needs.
For the most part my friends are very open to the issue. One friend (a mom) chose Man Swarm for her book club and invited me to come speak when they met to discuss it. The group was a collection of mothers and not, and we had a lively discussion about how to best educate today's kids on reproductive ethics in a time when we are losing so much of the natural world as a result of too many humans.
Progress Since Families of Two
MS: For your first book you interviewed couples who did not have children to educate people about happily married couples without children by choice. That book was published sixteen years ago. What kind of progress do you think we have made since the publication of Families of Two?
Laura: I am pleased to say lots of progress has been made. Shortly after its release, being interviewed on network television to talk about Families of Two and that the segment treated the childfree in a curious and positive way was groundbreaking. It also sparked the topic being talked about more in print, radio and television media. At that time, the internet was very new. As it expanded, the childfree demographic really began to move out of the tributaries of society. Websites, blogs and online print media have fueled an explosion of information and education about opting out of parenthood. And in the last decade or so we've seen more research on people with no children than ever before.
I have also seen three positive trends. First, we have chipped away at some of the myths surrounding not having children. With some years of childfree voices hammering on inaccurate assumptions, we've nicked away at stubborn myths like those with no children by choice are selfish and that having children is "the" key to fulfillment in one's adult life.
While there has been online pitting of parents against non-parents, we're seeing less of it today. As cyberculture developed, it often promoted combative tones and oppositional communication, and when it comes to those violating the parenthood norm, this has been no exception. In the case of parents and non-parents, this kind of online communication has only served to judge and separate both camps. These days online there seems to be less adversarial banter and judging of others' reproductive choices, and more about mutual understanding of both camps.
Overall, from tracking it for the last 16 years, I see the childfree choice gaining more levels of acceptance with each generation. I am dedicated to reaching a time when the choice not to reproduce is recognized as just as worthy and legitimate as the choice to reproduce. It is a matter of reproductive justice, and society reaching full reproductive freedom. We're not there yet, but as of 2016, we've certainly notched closer to this end.
Thank you, Catherine and Beverly!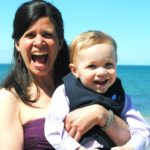 Catherine Savini
* Interview originally posted on MotherShould?