by Melanie Holmes
Jessica Nabongo had it all. The corporate job with great pay and benefits, a company car, and an expense account for business trips. But it didn't make her happy— not in the way she had expected. So, she traded it all for a job in Japan teaching English. In Japan, she journeyed to a town named Obama and climbed Mount Fujiyama. And it was there that she said, "I began to love my life." Japan opened a new door for how she thought of her future, and ultimately sparked a journey to learn about people and places different from the ones with which she was raised.
Born in Detroit to Ugandan parents, Nabongo grew up with dual citizenship, with her heart planted in two countries. However, after the dizzying feat of visiting 195 countries and 10 territories, it is safe to say that Nabongo's heart now belongs to the world.
She is not the first person, nor the first Black person to visit every country in the world, but she is the first Black woman. The idea of travel equity was key to her goal. She wanted very much to highlight countries that are not usually on people's typical (read: Eurocentric) Top-10 lists. Also, after being harassed by various countries' border patrol because of her "stereotypical African" appearance, Nabongo set out, in her words, to raise the profile of Black people and women around the world.
Her Ancestors' Wildest Dream
Nabongo's journey was long, arduous, exciting, and life changing. She also writes, "The goal (of visiting every country) belonged to my community and the sacrifices of our ancestors as much as it belonged to me."
"I am my ancestors' wildest dream," says Nabongo. What wonderful gifts she has given – and received – while traveling the world.
A Book to Savor
This book is one to savor. Reading it a little at a time allows one to pause and consider what it would be like to follow in Nabongo's shoes. As she moves through exotic places, makes friends with locals, climbs the world's tallest sand dunes in Namibia, or rides a camel in Morocco, readers can go along for the ride…and dream. And perhaps, plan to follow in this amazing woman's footsteps by traveling to one or more countries that have never before been written about in this way.
More than a travel guide, Nabongo offers nuggets on food, culture, geography, and the history of the people and places she visits. Along with splashes of autobiography, Nabongo includes her best and worst experiences as she zigzagged the globe. (Can you guess where her worst experience occurred? It begins with "U.S." and ends with "A.")
In order to avoid creating an encyclopedia-sized book, Nabongo chose 100 countries to write about in this book's 410 pages, which includes photos of mountains, mosques, glaciers, deserts, and even Burmese cuisine. Plus, tons of water. She perched on volcanic/black-sand beaches with the ocean lapping at her feet, she sat in in a pool at the top of Victoria Falls in Zambia, she trekked around islands where the ocean can be seen from any vantage point, and she whitewater rafted down the Nile. As she did all this, Nabongo needed more than a bathing suit, boots, and crampons — she needed flexibility, resilience, and a whole lot of patience. Above all, she needed to be ready to embrace the beauty in each person and place she encountered.
A self-identified "enthusiastic extravert," Nabongo shrugged off stares in countries where she was the only Black person within hundreds (or thousands) of miles. Rather than feel intimidated by the reputation of certain countries, she sought advice from locals. As a result, she filled three passports in just under five years. She achieved her 195th country in October 2019, just five months before COVID-19 shut down the world. Talk about timing.
More to See
Upon visiting the twin islands of Antigua and Barbuda (her 100th country) and being treated like royalty because of her role as a Travel Influencer, Nabonga quipped, "I fully realized the luxury and freedom I'd created for myself." But it's more than that. She wants to continue to spread her "message of inclusive and ethical travel."
After traveling the world and going on safaris in more than ten countries, Nabongo says, "I have so much more to see…I have a long bucket list that I still need to tackle that includes hiking Mount Kilimanjaro."
The Ultimate Coffee Table Book
Everyone needs this book perched on their coffee table. For no other reason than as a conversation starter. This book shouts, "Open me and dream if you dare!"
A book that knocks down assumptions about women, race, and countries deemed worthy of travel dollars and tourism? Yes, please, and thank you.
================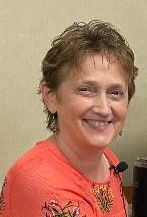 Melanie Holmes is the author of four books. Her first, The Female Assumption: A Mother's Story, Freeing Women from the View that Motherhood is a Mandate, won a 2014 Global Media Award from the Population Institute in Washington, DC.