In the spirit of Valentine's Day which is right around the corner, here's a review of Happy Wives Club: One Woman's Worldwide Search for the Secrets of a Great Marriage by LiveTrue book reviewer Melanie Davis. It is a book about author Fawn Weaver's journey across the world to find happy marriages. Check it out:
Happy Marriages around the World
From the widespread popularity of reality TV shows portraying the unhappiness of wives (think Basketball Wives, The Real Housewives of: fill in the town, etc.) to the high divorce rate in the United States and around the world, it is clear that many people are giving up on marriage. This breakdown of one of society's foundations concerned author Fawn Weaver enough to do something about it. So she set out on a journey, literally across the world, to find people with happy marriages and uncover their secrets.
Happy Wives Club is the result. This book archives Fawn's travels and meetings across twelve countries as she searches for and interviews women who are genuinely, deliciously happy in their marriages. With contagious optimism, she leaves her job and takes great risks (traveling alone) with the determination to prove that there are good marriages in this world and it is possible to be a happy wife. As it turns out, Fawn is right and has no problem finding women whose wisdom and tips for a fulfilling marriage are worth her trip.
Many recurring themes come out of the interviews, which become more apparent as you read through the book. Fawn doesn't expound on the answers given by those she interviews, but allows readers to glean what they may from the conversations she records. A few of the prominent concepts include the importance of respect and trust in marriage, as well as large helpings of patience. While those are quite obvious, it is the individual stories of exactly how these women e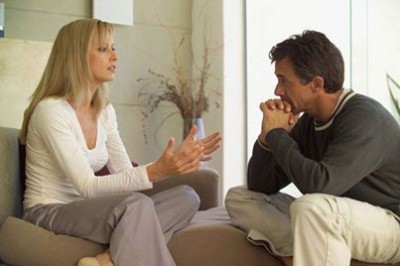 xercise such virtues that help readers understand how they can be a bigger part of marriage.
Another pivotal centerpiece of marriages that last is that there is no plan B. In every instance, the marriages which are still functioning despite life's adversities (and every one of them has had their share of challenges) are those where the couple decided at the beginning that divorce would not be an option. With that escape out of the picture, the husband and wife put greater effort into learning how to be patient with each other, and that made all the difference.
One particular woman shared wisdom related to infidelity. She had cheated on her husband, yet their marriage stayed strong. She tells the story of just how such a betrayal of trust occurred. It happened through small and simple openings in the walls of her marriage which let in another person. I found the lesson of this candid and brave woman to be highly valuable; it shows that even when big mistakes are made, marriages can last.
In Fawn's book, she not only lays out the details of her meetings and discoveries, but takes you along on her journey to corners of the world, some of which I had no knowledge. Between the interviews, she gives descriptive travelogues of the places, sights, smells and tastes she experienced. Fawn writes with flair and exuberance, clearly loving every minute of her journey. There are a few places I hope to visit one day, simply from having read Fawn's description of them, such as the Mauritius, just east of South Africa, in the heart of the Indian Ocean, which sounds like a place rich with the cultures of many people all on one beautiful island.
Happy Wives Club is an important book. It proves without question that happiness in marriage is possible, and not just for women who are lucky enough to find the perfect Prince Charming, but for those who understand what it really takes to stay together.
*****
Thanks, Melanie!