by Ali Hall
Prepare to be taken on a journey of self-discovery, personal knowing, and spirituality in this debut book by Jennifer Flint.
Wild Egg hooked me in from the start. Opening with a powerful Mary Oliver quote sets the bar high. Our protagonist, Hollie, lets readers into her vulnerabilities, anxieties, and later yearnings as she does some serious soul searching following a life-changing declaration from her husband. Life seems good for this happy couple, yet he wants to throw a baby into the mix.
This thrusts Hollie into exploring her feelings concerning motherhood, which gives rise to unexpected journeys with diverse characters. The influence of these individuals helps weave the tapestry of Hollie's awakening.
While she is navigating the most significant decision of her life, Hollie also grapples with changes in her life. We feel her energies, and emotions ebb and flow. No relationship remains untouched during her search for clarity.
The poetic storytelling, descriptive world, and character-building draw readers into Hollie's world. I found myself thinking of her as a friend and wanting to reach out with reassurance and compassion. Whether to morph her life into motherhood invokes a serious and intense stage of contemplation. But amid this, Flint sprinkles in plenty of humor and silliness.
A theme of loss also runs through Hollie's story. Flint introduces some philosophical ideas about endings, including how grieving can be an enlightening process in and of itself. I love how Wild Egg draws a link between endings and new beginnings. It helps us realize how we deal with endings can dictate our ability to embrace joy.
I admire Hollie's determination to live as authentic a life as possible. She recognizes it isn't good enough to just go along with a life everyone else leads; she needs her own path. Her courage and bravery feel contagious as she faces one difficult decision after another. With enviable introspection, she embraces difficulties and gives herself time to truly explore what feels best for her.
I see Wild Egg as a captivating story with a generous dose of self-help guidance and spirituality. With the depth of content and quality of its creation, Wild Egg should certainly not be restricted to a childfree audience. While it focuses on Hollie's search for her childfree life, Flint writes this story for everyone, as it represents a journey to ourselves.
I almost feel this book had a sneak peek inside my head. Not only am I about the same age as Hollie, but the book mentions The Invitation by Oriah Mountain Dreamer, my favorite poem of all time, and the story makes several references to my home country of Scotland. Even without these details, I feel a deep connection with the Wild Egg's story.
Wild Egg has helped inspire me to embrace my one, wild and precious, childfree life. I give it a strong 10/10!
**********************
Thank you, Ali!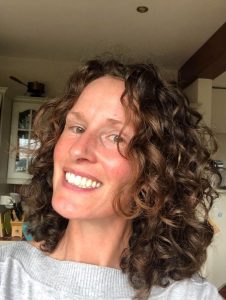 Ali Hall is a face behind the @ChildfreeBC twitter account. She is a freelance writer with a popular portfolio on the childfree choice. She views kindness as her superpower and dogs and nature as her oxygen. Find her running long distances on the hills and trails in Scotland and Ireland.  And online:
Twitter @ChildfreeBC
Medium @Ali-Hall