February 15 Update: It's Out and Available!
Of the many assumptions about those who make the childfree choice, people all too often think they will eventually change their minds and want children.
What's the reality?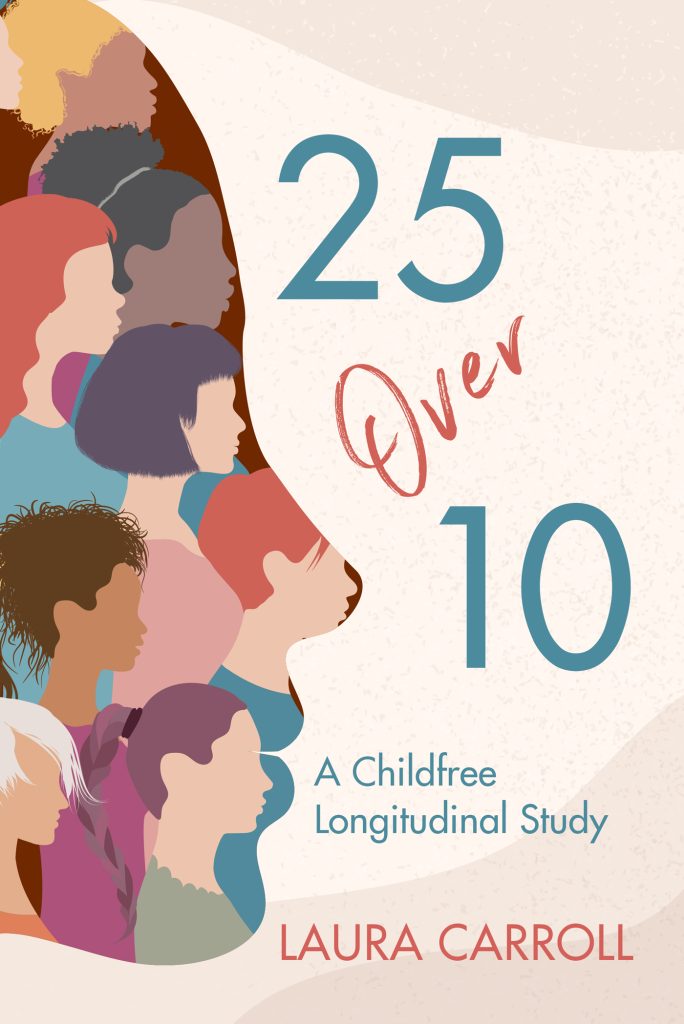 In 2010, I decided to explore this question with a 10-year longitudinal study, and findings will be released soon! The publication is titled, 25 Over 10: A Childfree Longitudinal Study and gives us the realities of twenty-five women during the years 2010 to 2019.
This first-of-its-kind childfree longitudinal study started with a group of confidently childfree women in their twenties and annually tracked their childfree status and more. 25 Over 10 also takes us into their lives and the experiences of being a childfree woman in society over the course of a decade.
25 Over 10 summarizes the breadth and depth of the project's findings, which make a unique contribution to the study of childfree women.
Stay tuned for the publication's release!