Readers at Goodreads have their noses into The Baby Matrix. Here is an excerpt from Allizabeth Collins' review. She used to review for HarperCollins…check it out!
…"Because of t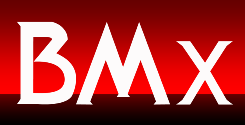 he pronatalism view, people like to assume that having a baby makes them a good parent, a happier person, and will lead to an old age where they are surrounded by doting, appreciative, and loving children; but that is certainly not true in all cases. I enjoy how The Baby Matrix questions these humanity-old practices and beliefs, allowing readers to get a real sense of reproductive responsibilities versus wants.
Laura Carroll has written a very well-researched and compelling book that makes readers reflect on what they have been brought up to believe – no matter whether they are single, married, or with/without children. I also liked her ideas on adopted vs. biological children, the 7 Post-Pronatal Assumptions, and parenting "licenses". <for the record, I explore the idea of "parent qualification certification", not "license">
Appropriate cover art and nice formatting overall, I will be reading Laura Carroll's Families of Two in the future. This book is definitely an eye-opener, and I will be passing the word along to friends and colleagues. Highly recommended to readers 15 and up; this would be a great book for teenagers and prospective parents."
For the rest of her review go to Goodreads!