I hope you have had a great 2015!
To celebrate the winter solstice (today) and holiday season, from now through the end of the year, I have a holiday offer for you:
 Holiday Offer: 20% Discount on Editorial Services
This year I have continued providing a range of editorial services to clients internationally, including helping many people bring their books and eBooks to life.
I would welcome the chance to be of service to you.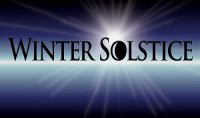 Please also pass on this offer to those you think might be interested!
To redeem, contact me on or before January 1, 2016. This offer can be used anytime from Jan – June 2016.
Wishing you a wonderful 2016 – May it be your best year yet!