First, what a wonderful city, culture and people! Based on what I have observed after several days of touring, here are a few tips that I think can enhance the chances of  childfree travel in Rio:
If you want to soak up the sun at Rio's beaches, stick to Copacabana if you want to see fewer kids. It seems that this is the beach where it is happening most with more of the adult crowd.  You'll see more kids on the weekends, but I have to say their presence did not detract from enjoyable beach touring there, or Ipanema or Lablon, for that matter.
There are lots of architectural sights here, and you won't have kids partaking in walking tours of this kind. Now you may see kids with their parents on the streets during these tours, but here too their presence has not taken away from a great walking tour experience.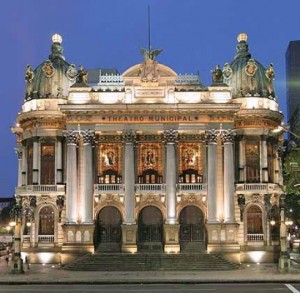 If you do the major attractions like taking the train up to the Corcovado monument or taking the gondola to the top of  Sugarloaf, expect to see kids and lots of them (unless you hike up Sugarloaf instead, that is, but they will be there at the half way point and at the top)!
Want to eat the local food with less chance of kids in the restaurant? Try the local watering holes that serve great local food. They are everywhere. Tip to knowing you have landed on one–Look at the walls–you will see lines of beer and liquor on the wall-lots of meat in the display cabinets, and a lot of local guys shooting the breeze with a cold beer in hand…I've seen mostly guys at these establishments, but women are certainly welcome. Think small pub like scene but in steamy Rio!
Want to avoid kids on the subway? A walking tour guide told me that each day (maybe not weekends) in the late afternoon-early eve peak hours there are trains only for women and children. No men. Now if you are a woman, you can take other trains with the guys no sweat.  The guide says it is to make room for strollers, etc. so the subway cars aren't totally overpacked during peak hours.
You have not experienced Rio until you see the real deal when it comes to Samba dance. One great place to take in a samba performance, and not the tourist kind is "Cidade do Samba," or Samba City. It is the cultural home of Carnival, and they have samba performances that last from 7 in the evening to 6 the next morning! I went to the Mangoeira Samba School performance, and it was an awesome childfree cultural experience. Ok, it was not technically kid free because there were 3 girl dancers performing along with performers of all ages–but in my book that doesn't count. It is not to be missed when in Rio!
While it won't be a totally childfree  experience unless perhaps you stay at a super spendy hotel or resort, and children do seem to be a central part of people's lives here (it is very Catholic and "family" oriented, which means being childfree by choice is not popular, to say the least, but more on that later), I have found that seeing kids around in this big amazing city won't really negatively impact a great visit.
More to come! Those who have been to Rio, what has been your experience?