Filmmaker Therese Shechter is currently running a Kickstarter Campaign for her film on childfree women, My So-Called Selfish Life. Here's the trailer:
I met Therese earlier this year in NYC, and recently had the chance to catch up with her again for an interview about her film. When you learn about Therese and her film I bet you'll be inspired to join the Kickstarter Campaign, which has 15 days to go!
How did you come to do documentaries?
I had a great job at the Chicago Tribune but I also knew I didn't want to do it for the rest of my life. I was newly single, and while I was sad about that, I felt the world had opened up and asked me what I wanted next. So in my mid-30s, I indulged my long-time passion for film and enrolled in film school part time, with no idea where it might lead.

A few years later, I snagged an internship with Robert DeNiro's Tribeca Films. I wrangled a 4 month leave of absence from the Tribune, and moved to New York for the summer. By mid-July I knew I could never go back to my old life, and I resigned from the Tribune over the phone to work full time at Tribeca. I look back and marvel at how ballsy I was to do this — to let go of my career, my friends, my future, and dive into uncertainty. It was equal parts exhilaration and terror.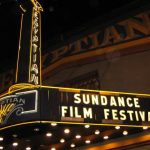 I didn't focus on documentary in film school, but became very inspired while I was a volunteer at the Sundance Film Festival. I spent all my free time watching the most creative work, and it broadened my idea of what a documentary could be.  After Sundance, I signed up for a documentary workshop, and also interned for my instructor, the filmmaker Macky Alston. In class, I developed the outline for my first documentary I Was A Teenage Feminist, and Macky lent me his camera equipment for my first interviews. I just needed that little shove and I was off.
What inspired the first two films in of your film trilogy, and how does My So-Called Selfish Life fit as the third in the trilogy?
I've read that feminism is the assertion of our right to seek out and define our own existence and determine our own fates. That's really the guiding principle of all the work I do: challenging the identities and roles that society tries to impose on us–from our political rights, to our sexual behavior, to our choices about what our families should look like.
I Was A Teenage Feminist was a personal journey to rediscover feminism at the start of the 21st century, and to understand the decades-long propaganda by the Right to make young women reject it (including, to some extent, me).
In How To Lose Your Virginity, I was interested in how myths about female sexuality shaped how women were policed, judged and punished for their sexual choices–and then lied to about their own bodies. In both films, I was obsessed with getting behind the forces that assign us value based on how complacent we are, or how closely we fit ourselves into sexual or female norms.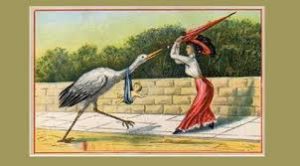 My So-Called Selfish life is a natural progression of these ideas: Women have historically been raised to believe that we achieve our greatest–or only–value as women by becoming mothers. So, what does it mean to be childfree in a culture where motherhood feels mandatory? Why is femininity so closely tied to reproduction, and what happens when women challenge that identity?
Tell us a bit about your film's take and approach to the subject.
I've connected with some of the other women who have made or are making films on childfree lives and I think we all agree the world needs more media that explores this topic. Filmmaker Maxine Trump and I have also discussed how our respective projects complement each other. Hers is a personal examination of her life choices, while mine is a much broader look at why those same choices so threaten our society.
I have a great cast of characters whose lives touch on big childfree issues: reproductive rights, the environment, aging, cultural pressures. The secret sauce is the irreverent humor, which is a useful tool to open the door to understanding or taboo conversations. My goal is to make a film that's thought-provoking, eye-opening, and very entertaining.
************
Thank you, Therese!
I'll post Part II of my interview with Therese as she gets close to finishing this important film.
I encourage you to check out these links to learn more and help it get to the finish line!
The Trailer and Kickstarter Campaign  Oct 17 Update: She hit her Kickstarter goal and now is in Stretch mode!
Press Kit