How women can achieve work-life balance and "have it all" remains a hot topic, and some high powered women have lots to say about it. Take Facebook's Chief Operating Officer (COO), Sheryl Sandberg.  Named Forbes magazine 5th most powerful woman in the world and Fortune's 12th most powerful women in business, she believes a key to having it all "starts with parity in the division of labor at home." She also advises women to "keep your foot the gas pedal until the very day you need to leave to take a break for a child."
Then there is Anne-Marie Slaughter, former Director of Policy Planning for the U.S. State Department. In her recent article in The Atlantic, "Why Women Still Can't Have It All," she outlines very real challenges mothers still face when trying to balance career and parenthood, and posits that the ability for women to have it all boils down to changing the culture of our workforce, including more acceptance of flexible working hours, and moving away from "male behavior and male choices as the default and the ideal."
But these and other women leaders all too often come up short when talking about having it all. Why? Keli Goff says it best in response to Slaughter's piece: "For all of the thought-provoking solutions Slaughter proposes to help more women achieve greater work-life balance, she completely omits one of the most obvious: the need to change the entire conversation about how women define success, from a one-size fits all model that includes marriage, motherhood and career into a find-what-works-for-you model."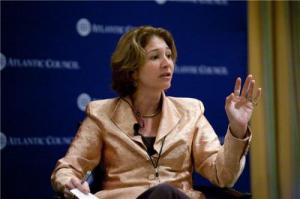 What's a major driver of this one-size fits all model? Embedded pronatalist beliefs about motherhood. One belief that's scrutinized in The Baby Matrix is related to a pronatalist "Destiny Assumption" which says we all will want to become parents someday. Another is related to a pronatalist "Fulfillment Assumption" which says that having children is "the" way to experience true fulfillment in life. Both point to the assumption that a key component to having it all means having children.
What's the truth? "All" can mean many things, and it does not include parenthood for everyone. The change that is needed around having it all is a mindset change.
What having it all means needs to change from a three-pronged script to answering the question, "What is my definition of success?" That answer is unique to each person, and does not automatically include parenthood.  If powerful spokespersons gave their advice from this mindset, it would not come up short. Instead it would expand what having it all can mean, and help people on their journey of figuring out for themselves what it means to them.
From what you read about how to "have it all," where do you think it comes up short?