by Ali Hall
With a Foreword by Australian scholar Patricia MacCormack who doesn't mince her words, Do Childfree People Have Better Sex?: A Feminist's Journey in the Childfree Movement hooked me in from the start.
It seems author Dr. Verena Brunschweiger is a modern-day Marcia Drut-Davis. By way of the introduction Brunschweiger outlines the bullying she experienced as a teacher after going public with an article supporting a life without children. Drut-Davis experienced bullying as well after her childfree choice segment on 60 Minutes in the 70s, which resulted in getting fired as a teacher, and in her case, even death threats.
Brunschweiger has a knack for expressing the frustrations of our pronatalist society, which regularly circle my mind. By the end of the first chapter I longed to join her for coffee.
Do Childfree People Have Better Sex? consists of just five chapters which weave together eloquently to provide a robust framework that supports the childfree choice. Brunschweiger considers the childfree lifestyle alongside the societal assumption of reproduction through the lens of climate change, politics, feminism, relationships, philosophy and anti-natalism.
As she takes us on an interesting journey that also includes science, anecdotes and the romanticized fallacy of parenting, the author writes with power and clout. Given the succinct nature of the book, it reminds me of an extended academic essay. The plentiful references to books, studies and articles give strength to arguments and points the author makes. In fact, for those interested in the childfree choice subject, this book is gold dust for the bibliography section alone.
However, it would be remiss of me not to mention two criticisms. Firstly, the title does not represent the breadth of the content. Brunschweiger does cover whether childfree people have better sex, but the book certainly does not have this topic as an overarching theme.
Secondly, I personally cringe at the author's use of the word "breeder" without clarity as to why she uses this term. I can only imagine she is referring to those who reproduce with little thought or consideration as to whether this is the best option for everyone involved, including the planet. But to me, this term is dehumanizing at best and divisive at worst. The use of this word may well lose a crucial audience – parents – which would be a huge missed opportunity for the childfree message.
These two things aside, let me finish on a resounding positive: I believe this book is an essential read for everyone, whether you are childfree or not.
**********************
Thank you, Ali!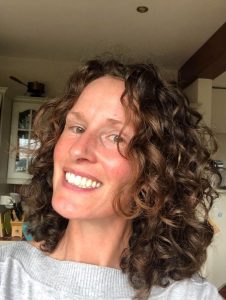 Ali Hall is a face behind the @childfreeBC twitter account. She is a freelance writer with a popular portfolio on the childfree choice. She views kindness as her superpower and dogs and nature as her oxygen. Find her running long distances on the hills and trails in Scotland and Ireland.  And online:
Twitter @childfreeBC
Medium @Ali-Hall