Review by Erica L. Bergmann
Long regarded as an outspoken advocate for those identifying as childfree, Marcia Drut-Davis is no stranger to controversy nor the challenges — as we learn in her new book, What?! You Don't Want Children? Understanding Rejection in the Childfree Lifestyle — of living as an outlier.
Rejection, Pronatalism, Schisms & Remedies
Drut-Davis' battle with cancer renewed her commitment to the childfree cause and inspired her to add to her 2013 memoir, Confessions of a Childfree Woman. In What?! You Don't Want Children? she most notably addresses the acute lack of acceptance experienced — by herself and so many of the childfree — in a global society seemingly obsessed with having children. Drut-Davis takes readers on a worldwide journey of explorations and anecdotes of rejection, pronatalist beliefs and their fallout, schisms within the childfree community itself, and possible remedies.
Significant portions of this book focus on the universal sense of exclusion the childfree face throughout the world. Through intimate interviews with men and women of different countries, Drut-Davis recounts raw and unguarded stories and the catharsis of healing from opening up to her, and illustrates how shared experiences of pain can lead an ostracized community to a feeling of belonging. She also shares stories of how this occurred with childfree people who informally sought her out and developed personal relationships with her over time.
Resistance & Acceptance
In her book Drut-Davis also speaks to the ways the childfree come together and how they can split apart and why. In addition to childfree people, she examines how the childless – those who've faced infertility, choose not to biologically reproduce or parent for a variety of reasons – encounter a specific type of rejection from within the childfree community. Throughout, readers can feel her core yearning to provide a unifying force within the larger community of people who have no children.
Other notable topics in What?! You Don't Want Children? include how pronatalism affects those serving in the military as well as the LGBTQ community, the unforeseen rejection some people encounter in the workplace, and unlike many books on the subject, the stigma exclusive to childfree men.
While the subtitle of this book may focus on the experience of rejection, by the final pages Drut-Davis leaves us with a wider perspective of both resistance and acceptance, including calling bullsh*t when you hear it and embracing our truth when others won't. Or, as the author herself says, "The bottom line is, we must love the choices we've made for ourselves and love ourselves for those choices."
***************
Thank you, Erica!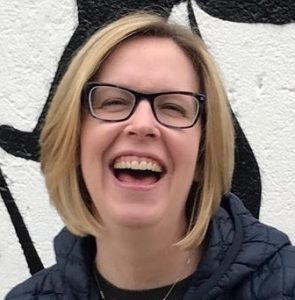 Erica L. Bergmann is a freelance writer based in Los Angeles. She wishes to thank her husband, Erik for his invaluable input on this review.